Featured
Personal Property
Farm Equipment, Skid Steer, Power Tools, and More!
LIVE Personal Property Auction - Roanoke IN
Auction Time

Saturday, September 17 @ 09:30am

Auction Location

Auction Manager

Andy Eckert 260-224-9058

Seller Information

Mr. & Mrs. William Kahn
Auction Details
We will offer the following Personal Property at LIVE Auction
Saturday September 17th @ 9:30am
Located at 5522 East 900 North, Roanoke, IN 46783.
Examples of Items Selling:
Case 70XT skid loader
Dixon zero turn riding mower
Cub Cadet lawn tractor
Wood stove
Utility buildings
Push mowers
Troybilt tiller
Roticul tiller
Echo leaf blower
Multiple weed eaters
B&D hedge
50 bales of straw
Goat stanchion
Tractor umbrella
Several various tack items
Honda welder
Miller welder
Lincoln welder
Torch set with tanks
Welding table
Welding masks
Stihl chain saws
Craftsman chainsaw
Poulan chain saw
Mounted chain saw sharpener
Blacksmith forge
Grain grinder
Tire changers
Large grinder on stand
Table mount grinders
Antique and modern hand tools including scythe, shovels, pitch forks, rakes, post hole jobbers, etc.
Toolboxes including Craftsman, Kobalt. and Cornerstone, tools, tools, tools, and tools galore.
Delta 14″ cut off saw
Craftsman 6″ belt
9″ disc sander
Craftsman radial arm saw
Craftsman drill press
Circular saws
Ridgid table saw
Jig saw
Antique and modern hand saws
Fuel tanks
Small pull type sprayer
Multiple rolling tool carts/Pneumatic floor jack/Jack stands/Jacks
Steel tubing, flat iron, angle iron, fence posts, electric fence parts, etc.
Large assortment of lumber including native, dimensional, and treated.
Car ramps
Chains
Cable, wire
Utility cabinets, desks, chairs, large storage boxes on wheels
Large assortment of nuts, bolts, screws, and nails
Parts organizer/extension cords, other electrical parts including PVC conduit of various sizes and lengths.
Antique horse drawn implements/Wooden wagon parts (tongue, axels, etc.)
Other outstanding antique items including hay hook, milk cans, wooden crates, buggy seat, hand pumps, buzz saw blades of various sizes and much more.
Wooden gates
Large assortment of tires
Large selection of tools, toolboxes, and repair parts, old and new
Scrap steel/metal
Scrap lumber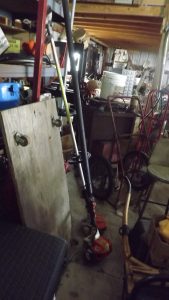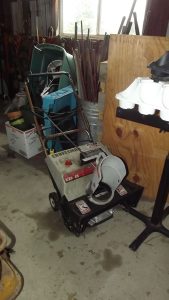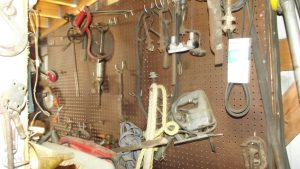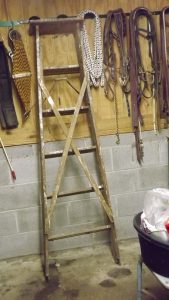 Inspect, Arrange Financing, Bid Your Price

STATEMENTS MADE THE DAY OF AUCTION TAKE PRECEDENCE OVER THE PREVIOUS PRINTED MATERIALS OR ANY ORAL STATEMENTS.

Thank You for your interest in this offering. If you have any questions, please feel free to talk to one of our representatives.

Ness Bros is a Licensed and Insured Auction Company AC39600001
Stay up to date on the latest Auction & Real Estate News!